About Us
Unparalleled experience you can really rely on
RoughTrax, established back in 1991, was formed out of a love of everything mechanical, from Hot Rods to Drag Cars, 4x4's to light commercials and even Tractors. We have worked on, created and dismantled them all!
From humble beginnings RoughTrax first premises was a small 1000 sq. ft leased unit from which all repairs and modifications were carried out. It was from here that we first started selling second hand parts for Toyota 4x4 pickups, mainly to the local Truck owners.
Having owned, raced and worked on Toyota's since his first Mk1 pickup Barry had an accident and it was from this misfortune that the online side of the RoughTrax business was born.
With the help of his wife and a handful of staff RoughTrax then relocated to another 2,500 sq. ft unit whereby all efforts where steered towards selling parts Online.
Initially advertising in all the 4x4 Magazines and producing brochures the RoughTrax name became synonymous with providing Toyota 4x4 customers with service and parts that could be relied upon.
To date RoughTrax now work from a large purpose built unit with several staff in key areas but the owners, Barry and his Wife Angela, still maintain full control over every day decisions.
It's this personal touch and the fact that they only specialise in their love of the Toyota Pickup, Surf and Land Cruiser that sets RoughTrax aside.
Our Aim is to give you the excellent service and respect we would expect ourselves
We want RoughTrax to be the sort of Company that we'd want to buy from if we were you and show the same respect and service that we'd want to receive.
It's quite simple really; we want to be the best at what we do.
If its parts for your Toyota 4x4 that you require and you've not used us before then give RoughTrax a try, we don't buy rubbish and we certainly won't sell it.
We'll go that extra mile for every one of our customers
Of course there are other Companies selling parts but none put all their efforts into sourcing quality parts for their customers like RoughTrax do. We don't just want to sell the everyday parts for every make or model of 4x4 but want to stand out as a company that will go the extra mile to source literally any part where possible for your Toyota 4x4 Pickup, Surf or Land Cruiser, we'll even take the sting out of you having to go to your Local Toyota dealer then deliver the parts to your door. So try RoughTrax for "A great deal better!"

RoughTrax Heritage Time Line
---
1991 -
Established
RoughTrax was established by Barry Hemmings in 1991 carrying out repairs, projects & engineering work from Hot Rods to Drag Cars, 4x4's to light commercials and even Tractors. We worked on, created and dismantled them all!

RoughTrax first premises was a small 1000 sq. ft leased unit from which all repairs and modifications were carried out.
---
1992 -
Breaking vehicles for parts
Originally RoughTrax started in the parts industry breaking Toyota 4x4 vehicles for parts, this started with the Toyota Hilux Pickup Mk1, Mk2 & Mk3. As the demand increased RoughTrax began supplying and fitting brand new parts for the Toyota Hilux Pickups.
---
1993 -
South West Truckfest winners
RoughTrax entered the Southwest Truck Fest with their heavily modified Mk1 V8 5.0 Litre Tipper show truck securing first place. Winning the Southwest Truck Fest was the start of the Era of "Monster Trucks" and helped RoughTrax manufacture their own Suspension Lifts and V8 conversions and tilt beds for customers. We won many shows from our unique conversions and new ideas.


---
1994 -
4x4 Comp-Safari Racing
On the back of a successful previous year RoughTrax enters the world of 4x4 Comp-Safari Racing with the All-Wheel Drive Club amongst others. The vehicle shell and look was based on the Mk3 Hilux Pickup but that's where the similarities ended. The heavily modified racer initially started out with a 400 cu in Ford 6.0 litre engine producing some 320 BHP with automatic transmission and a unique triangulated 4 bar rear suspension, lumped on a highly modified chassis. The racer even made the front cover of several 4x4 magazines for its unique lime green paint work.
---
1996 -
Selling parts via magazines, national newspapers & telephone directory
RoughTrax started selling parts via 4x4 magazines, national newspapers and telephone directory advertising – With some rather unique advertising the sales started to increase.

 
---
1996 -
RoughTrax first website was launched
RoughTrax started our first website taking online orders under the web address of toyotahilux.com – The first major step to our current established business.
---
2002 -
Pledged to concentrate solely within the Toyota 4x4 market place
RoughTrax makes a conscious decision not to be a supplier of "all parts to all manufacturers" but instead concentrates on their extensive knowledge within the Toyota 4x4 market place, ensuring quality parts, service, and a huge diversity of components for your Toyota 4x4. We really do go the extra mile to ensure we help get the right part for your Toyota.
---
2004 -
RoughTrax stop mechanical repairs & servicing
As RoughTrax expanded in size the conscious decision was made for RoughTrax to cease carrying out all mechanical repairs and servicing to concentrate all our efforts on the supply of brand new parts only.
---
2007 -
RoughTrax becomes a limited Company
The expansion of RoughTrax grew strong; this enabled us to form as a Limited company.
---
2008 -
RoughTrax change domain name
RoughTrax change the domain name to www.roughtrax4x4.com to further expand into the Toyota 4x4 market place.


---
2010 -
RoughTrax help support the land speed record
RoughTrax supports the Blood Hound SSC Land Speed Record Car attempting to hit the astonishing speed of 1,000 mph.


---
2011 -
RoughTrax relocates and moves into new purpose built premises
RoughTrax relocates and moves into a new purpose built premises, providing more local employment, increased storage and office facilities.
The new premises allowed for a far greater storage of a wider range of products for Toyota Hilux pickups, Surfs and Land Cruiser's with room to grow.


---
2013 -
Registered Trademark
RoughTrax becomes a registered trademark, furthering our commitment to our brand identity.
---
2014 -
Authorised Dealers for Aisin
Following on from a meeting in September 2014 at the Parts Trade Show in Frankfurt, the Automechanika, RoughTrax are proud to announce they have been made Authorised Dealers in the UK for "Aisin". Aisin are one of the major manufacturers for Toyota in areas such as Clutches, Brakes, Hydraulics, and Cooling.
In fact Toyota now own in the region of 30% of Aisin.
Securing this contact was a major achievement as very few Companies are granted Dealership. This helps RoughTrax bring the best products to market at a hugely discounted price and will be promoting this throughout 2015.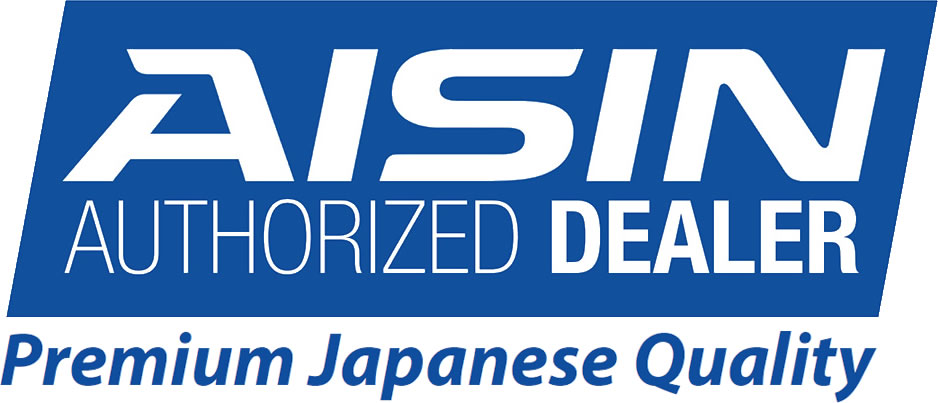 ---
2015 -
New website launched & re-brand
RoughTrax launches new website and re-brands the company with a new logo, strap line and complete new website design.



---
2015 -
Free delivery to UK Mainland
RoughTrax offers "Free UK Mainland Delivery" the first Company in its comparative field to do so.
---
2016 -
Celebrating 25 Years of Business
RoughTrax proudly celebrates 25 years of business within the automotive industry, we take this opportunity to thank every single customer from the very beginning in 1991.
---
2017 -
Additional Customer Service Staff
RoughTrax employed additional customer service staff to cater to our ongoing commitment to maintain & improve our high customer service levels.
---
2017 -
Warehouse Expansion
Since the expansion and relocation to our new premises in 2011 we have maximized every nook and cranny with three additional mezzanine floors.
RoughTrax acquired additional warehouse space in early 2017. This expansion will provide us with the extra space that has been required to hold larger stock volumes.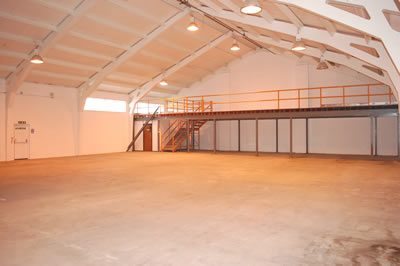 ---
2018 -
Extra Warehouse Space
We have now added two new mezzanine floors to hold even more stock!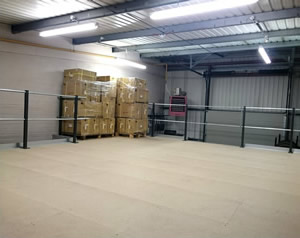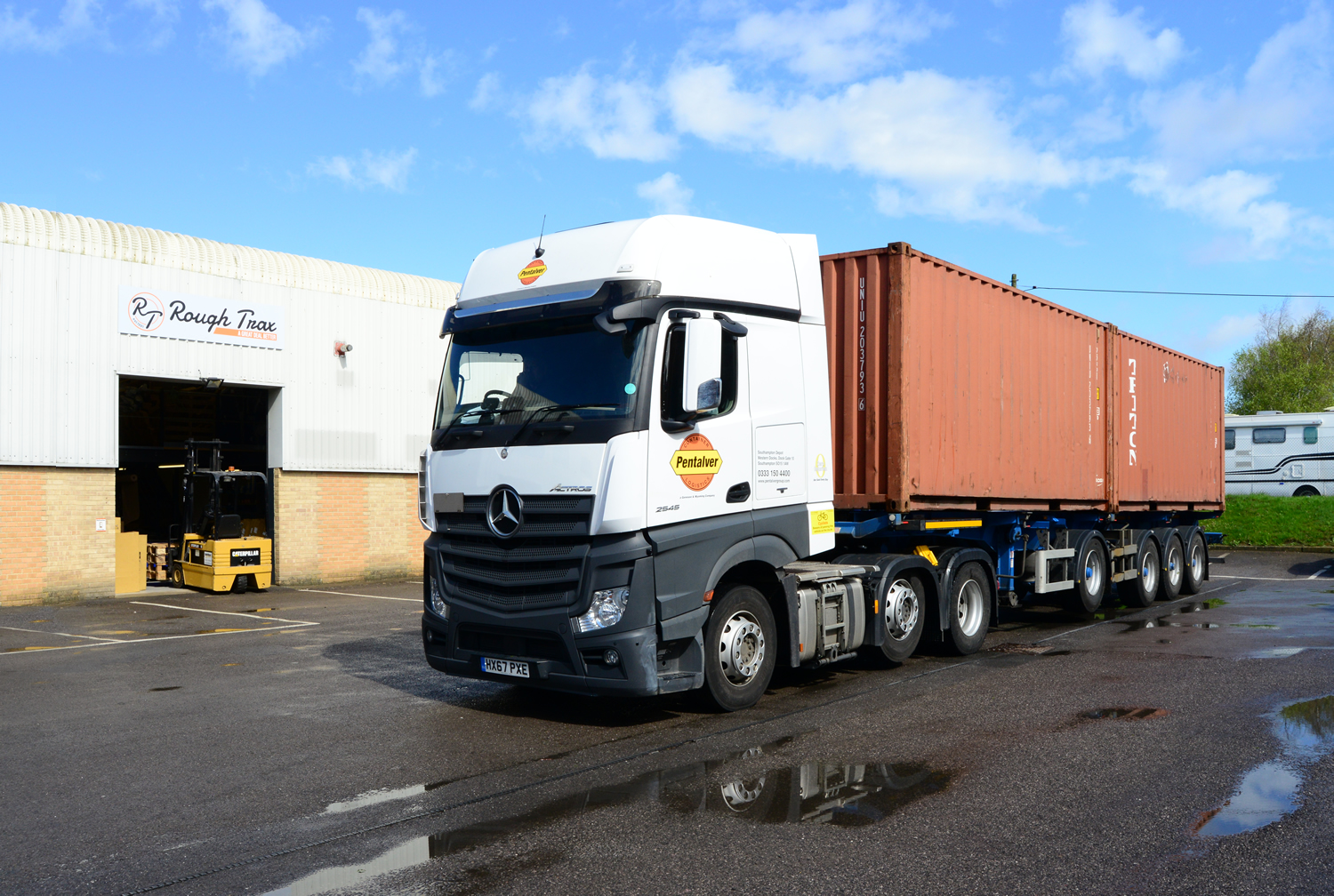 ---
2018 - The RoughTrax Team

Here is the latest photo of our hard-working team!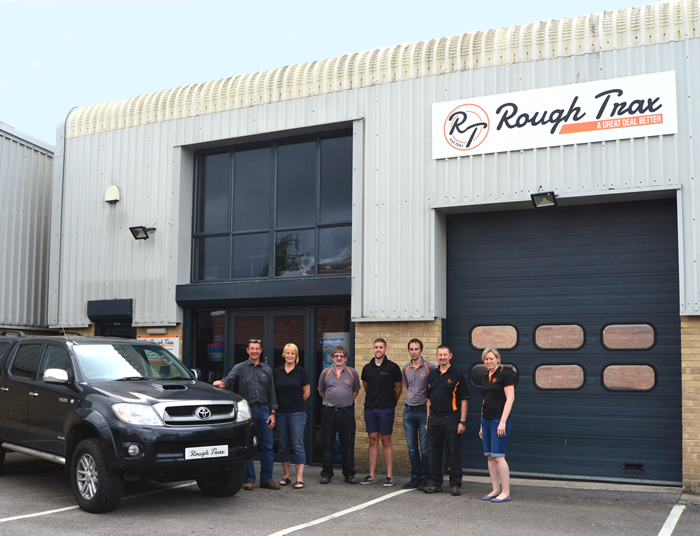 ---
2018 - Automechanika 2018

Here are the latest photos from our trip to Frankfurt!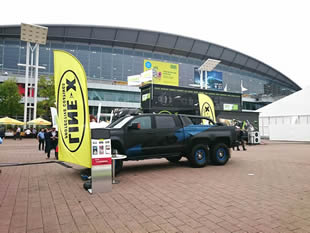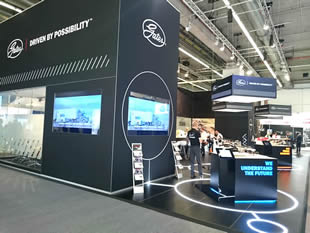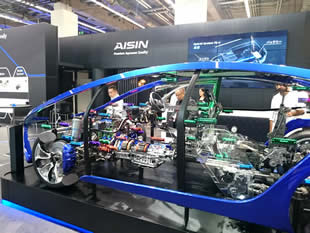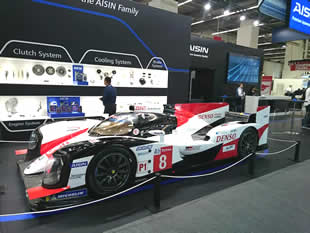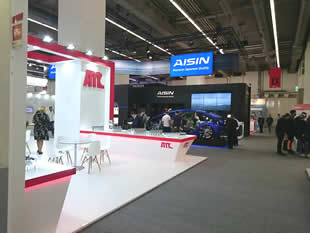 ---
2018 - RoughTrax's offers Free Delivery to All of Mainland UK

As you may know, we have been trying to negotiate a better deal with our couriers for quite some time now, so we are pleased to be able to offer this to all our mainland Scotland customers.
---
2019 - Brand new website launched!

On the 15th March RoughTrax launched their brand new website. The website includes:
A new improved search
Easier to use checkout
Clearer design
By moving to the new next generation platform it gives us the opportunity to add more features, so watch this space!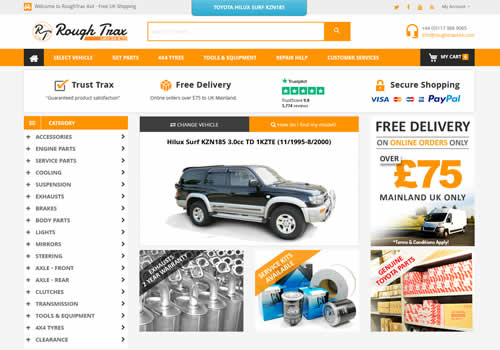 ---